Datatag Latest News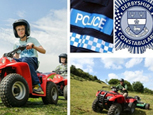 DISCOUNTED SECURITY MARKING ON OFFER FOR DERBYSHIRE DALES QUAD BIKE OWNERS
Police are teaming up with NFU Mutual and Datatag ID to encourage quad bike owners to protect their vehicles from thieves. Over recent months, officers have received a number of reports of thieves breaking in to sheds, barns and garages to steal quad bikes from rural communities across the Derbyshire Dales. Read More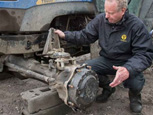 TRACTOR THEFTS RISE SHARPLY IN CENTRAL AND EASTERN REGIONS - FEATURE ARTICLE IN FARMERS WEEKLY
Tractor theft claims costs have risen sharply in eastern and south-east regions of England for the first nine months of this year, figures from NFU Mutual show. Provisional claims data shows that overall UK tractor theft was 2% lower from January to September than for the same period of 2014. Read More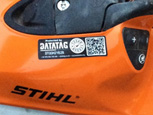 DATATAG ON THE TOOLS - FEATURE ARTICLE IN DIGGERS AND DOZERS
Datatag ID Limited, the power behind the official CESAR Scheme, has launched a new anti-theft system for small tools and equipment at this year's CITS conference held at JCB's world headquarters in Rocester called Micro CESAR. Read More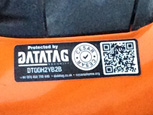 DATATAG ID LIMITED LAUNCH 'MICRO CESAR'
Datatag ID Limited, the power behind the official CESAR Scheme, has launched a new anti-theft system for small tools and equipment at this year's CITS conference held at JCB world headquarters in Rocester called Micro CESAR. Read More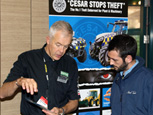 DATATAG ATTEND CPA ANNUAL CONFERENCE AS GOLD SPONSORS
Datatag ID Limited joined 5 other leading suppliers as a gold sponsor at this week's CPA Annual Conference. Over 200 delegates from the UK's plant hire industry attended the day's event held at Wyboston Lakes near Cambridge. The Conference was convened, in sartorial style, by Earthmovers Magazine's Graham Black and speakers included Glyn Matthews from Speedy Hire, Martin Frank from Volvo and Phil Ellis from Highways England. Read More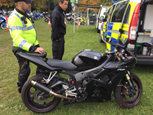 DATATAG AND KENT POLICE JOIN MSV AT MCE INSURANCE BSB FINAL ROUND
At the final round of the MCE Insurance British Superbike Championship held at the famous Kent Brands Hatch Circuit, Datatag and Kent Police, supported by the Kent and Medway Safety Camera Partnership undertook the last of this season's bike scanning operations on behalf of the industry's MASTER Security Scheme. Read More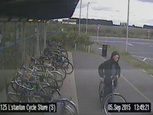 LYCRA-CLAD MEN TARGET HIGH-VALUE CYCLES IN CAMBRIDGE AS POLICE RELEASE CCTV IMAGES
Bike thieves are now going disguised as keen cyclists wearing full lycra suits and helmets in Cambridge to steal high-value cycles. The scourge of cycle theft has led to a new task force being created to tackle the crime and the News has teamed up with police to help bring criminals to justice. Read More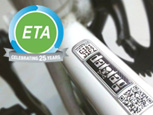 DATATAG UV ETCHING FOR BICYCLES: A HEADACHE FOR THIEVES
Stealing a bicycle is pretty much the perfect crime; most are easy to pinch, difficult to trace and a breeze to sell on. Datatag UV etching for bicycles can't prevent cycle crime, but it does a good job of creating a headache for thieves. Read More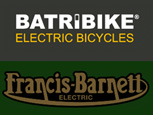 BATRIBIKE REVIVE A CLASSIC VINTAGE MOTORBIKE BRAND WITH THE LAUNCH OF A RETRO NEW E-BIKE
Almost a century after the first bike was built in Coventry, and 50 years after the factory doors closed for the last time, Batribike, the UK's leading e-bike company, has revived a classic British motorbike brand, Francis-Barnett, through a new vintage styled electric bike, launched today. Read More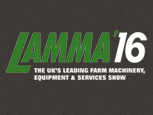 DATATAG TO EXHIBIT AT LAMMA 2016
Datatag ID Limited, the power behind the official CESAR security marking and registration scheme for construction and agricultural equipment, is set to exhibit at next year's Lamma show, on the 20 and 21 January 2016, at Peterborough showground. Read More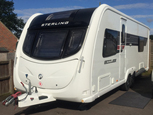 DATATAG ASSISTS SURREY POLICE IN SUCCESSFUL SITE RAID
Surrey Police recently carried out a successful raid at a location in Redhill, Surrey after acting on information that individuals had been illegally tapping into an EDF electricity supply.
Suspecting that the site also contained items of stolen plant Datatag Police Liaison and Training Officer, Nick Mayell, was invited to assist the team in checking items stored at the location. Read More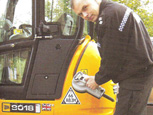 EARTHMOVERS MAGAZINE - ANYTHING MISSING? FEATURE ON PLANT THEFT
Feature article in the October edition of the Earthmovers Magazine. Graham Black provides a review of the continuing war against plant theft. Read More
THAMES VALLEY RURAL CRIME PARTNERSHIP RESPONSE TO NATIONAL RURAL CRIME NETWORK REPORT - THE TRUE COST OF CRIME IN RURAL AREAS
With over 2.1 million people living and working within the Thames Valley and a significant proportion of these in rural areas, preventing, identifying and investigating incidents of rural crime is, and will continue to be, a policing priority. Read More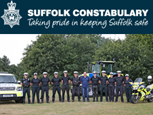 DATATAG TEAM SUPPORT SUFFOLK POLICE
Datatag's Police Liaison and Training officers Nick Mayell and Vince Wise recently shared their extensive security knowledge and expertise with serving police officers from the Suffolk Constabulary during a three week training programme in partnership with AITS training school. Read More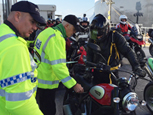 STEAM PACKET SCANNING OPERATION A SUCCESS
Ahead of the Isle of Man Classic TT, Datatag and the Merseyside Police conducted a security scanning event at the Steam Packet ferry terminal in Liverpool. This event was part of a series of scanning and security operations undertaken by Datatag, supported by various UK Police Forces, and aimed to raise awareness amongst riders of the issue of theft and how they can avoid falling victim during their week away. Read More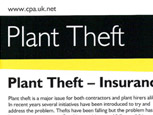 CPA - FEATURE ON PLANT THEFT AND FORTHCOMING 8th CITS CONFERENCE
Feature article in the August edition of the Construction Plant Hire Association Bulletin on plant theft and the forthcoming 8th CITS Conference - 'Small Tools BIG Losses' Read More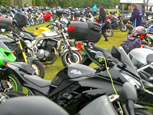 MSV AND DATATAG JOIN FORCES TO PROMOTE MOTORCYCLE SECURITY AWARENESS AT CADWELL PARK
Cadwell Park circuit owners MotorSport Vision have joined forces with Datatag, the market leader in motorcycle and scooter security marking and registration systems, to promote security awareness in the bike parks during this weekend's (21/22/23 August) MCE Insurance British Superbike Championship event at Cadwell Park. Read More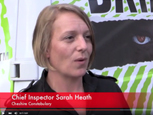 FIGHTING RURAL CRIME WITH CESAR-IT DAY IN MERE, CHESHIRE
Feature video from the CESAR-IT Day in Mere, Cheshire featuring interviews from Assistant Chief Constable Mark Roberts, Chief Inspector Sarah Heath, Andrew Millington (victim of crime) Ray Brown from NFU Cheshire (also a victim of crime) and Mike Dawber who is a rural beat officer. View the video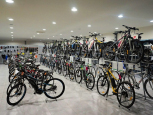 THE BIGGEST SELLING ELECTRIC BIKE BRAND IN THE CZECH REPUBLIC, TOPKOLO, NOW OFFERS FREE DATATAG CYCLE SECURITY TO CUSTOMERS
When, in the spring of 2014, Topkolo opened its new showroom in Ostrava, it was clear that this was to be a specialist store. Today it has on offer more than 200 e-bikes of different styles from folding and urban models to the popular off-road styles, some with the most powerful batteries in the market. Read More
DATATAG TO EXHIBIT AT THE ANNUAL CPA EVENT
Datatag ID Limited, the power behind the official CESAR Security Marking Technology and Registration Scheme, supported by the Home Office and ACPO, will be exhibiting at the annual Construction Plant Association (CPA) event, 4th November 2015. Read More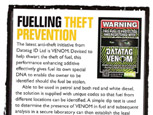 CPN - FEATURE ON DATATAG VENOM
Feature article in the July edition of the CPN Magazine on Datatag VENOM. Read More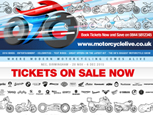 MOTORCYCLE LIVE 2015
Tickets are now on sale for Motorcycle Live 2015. Motorcycle Live is the UK's largest bike show, running from 28 November - 6 December 2015 at The NEC, Birmingham. Read More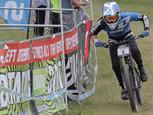 REPORT: BRITISH CYCLING'S NATIONAL MTB DH CHAMPIONSHIPS 2015
Datatag were the event sponsors of the 2015 National MTB Downhill Championship from Llangollen. It is an undeniable fact that the UK currently has one of, if not the biggest pool of talent in downhill of any one nation. The National Champs is always going to be a big deal, regardless of the setting and the weather when you have the likes of Josh Bryceland, Danny Hart and Sam Dale all attending the same race. The fact that it just so happened to be on one of the most enjoyable downhill tracks we have on the circuit and the sun shone all weekend only heightened the stoke levels of riders and spectators alike. Read More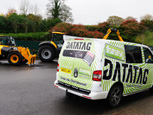 DATATAG ID LIMITED TO EXHIBIT AT "SMALL TOOLS BIG LOSSES" CITS FORUM
Datatag ID Limited, a long-term supporter of CITS, has confirmed that it will be exhibiting at this year's event "Small Tools Big Losses". Read More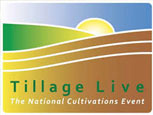 DATATAG TO EXHIBIT AT TILLAGE LIVE 2015
Datatag ID Limited, the power behind the official CESAR security marking and registration scheme for construction and agricultural equipment, is set to exhibit at this year's Tillage Live, National Cultivation Event on September 16th at Croft Farm, Croft on Tees, Darlington. Read More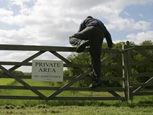 FARMER TRACKS STOLEN QUAD BIKE TO BACK STREET USING SATELLITE SIGNAL
A FARMER has recovered his stolen quad after following a satellite signal to Burnley. PC Keith Sandham said it shows the benefits of fitting tracking devices to vehicles and equipment. Read More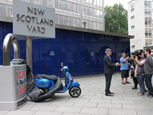 OPERATION VENICE
The Metropolitan Police Service (MPS) is cracking down on powered two wheeler (PTW) enabled crime with the help of the Motorcycle Industry Association in a new campaign aimed at bike owners. Read More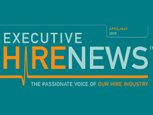 EXECUTIVE HIRE SHOW MAGAZINE - PROTECT YOUR PLANT
As well as safeguarding assets, adopting measures to combat machinery theft can bring other business benefits. Read More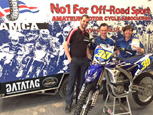 NATIONAL MOTOCROSS ORGANISING BODY, THE AMCA, CHOOSE DATATAG TO PROTECT THEIR FLEET OF YAMAHA OFF ROAD BIKES
Cannock based AMCA have this week installed Datatag on their fleet of new Yamaha off road machines to act as a powerful deterrent to the ever present threat of theft. Read More
BITING BACK AGAINST FUEL THEFT
Feature article in the 4th edition of the Diggers and Dozers Magazine - Datatag VENOM. With thieves and organised criminal gangs targeting the plant industry's fuel reserves, Datatag has developed an award winning fuel additive with a sting in its tail. Diggers and Dozers reports. Read More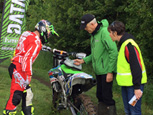 AMCA FIGHT MOTORCYCLE THEFT WITH DATATAG AND THE OFFICIAL MASTER SCHEME
One of the UK's leading motocross race organisations has upped its declared war on motorcycle theft by partnering with the motorcycle industry's official security initiative, the MASTER Scheme. Read More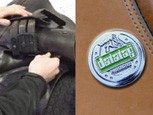 MOUNTED POLICE PROTECT SADDLES WITH DATATAG!
Feature article in the July edition of the NFU Countryside Magazine.
Thames Valley Police Mounted Section has added Datatag's state-of-the-art technology to their expensive saddles. And thanks to our fantastic competition, you can too! Read More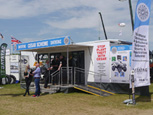 DATATAG HAIL PLANTWORX 2015 A SUCCESS
Datatag ID Limited recently attended the second Plantworx exhibition at its new home of the Aerodrome in Bruntingthorpe, Leicestershire. The CEA (Construction Equipment Association) organised bi-annual Plantworx exhibition is the only live working demonstration show for the construction industry in the UK and despite extremely un-seasonal weather on day one, the show attracted 12,000 visitors over the three days. Read More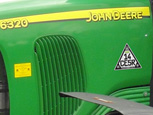 CHESHIRE OFFICER IDENTIFYS STOLEN CESAR MARKED TRACTOR & TRAILER
Datatag ID Limited, the power behind the official CESAR scheme, has helped convict a Knutsford man found guilty of handling a stolen CESAR marked tractor worth more than £20,000. On 1st May 2015 Andrew Callwood, of Seven Sisters Lane Knutsford, appeared at Chester Magistrates Court charged with handling stolen goods namely a John Deere 6320 tractor. Callwood had previously pleaded 'not guilty' at an earlier hearing. Read More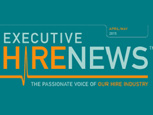 EXECUTIVE HIRE SHOW MAGAZINE - PLANTWORX FEATURE ON DATATAG VENOM
Feature article in the May edition of the Executive Hire Show Magazine on the Plantworx Innovation Awards winner - Datatag VENOM. Read More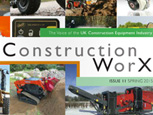 CONSTRUCTION WORX MAGAZINE PLANTWORX AWARDS FEATURE
Feature article in the Spring edition of the CEA Construction Worx Magazine on the Plantworx Innovation Awards winners. Read More
DATATAG SUPPORT TEENAGE CANCER TRUST
Datatag will be supporting the teenage cancer trust, in association with DBS Managed Offices in Castle Donington and the Radisson Blu hotel at East Midlands Airport, on May 19th when Datatag's Strategic Alliance Manager, Dave Luscombe, will participate in a 200 km charity cycle challenge. Read More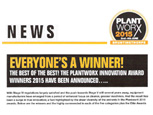 EVERYONE'S A WINNER! THE BEST OF THE BEST
Feature article in the May edition of the CPN Magazine on the Plantworx Innovation Awards winners. Read More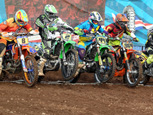 AMCA BRITISH MOTOCROSS CHAMPIONSHIPS POWERED BY DATATAG - ROUND 1 PREVIEW
Down in good old AMCA land, it's been a very busy Winter as the likes of Apico LPE Kawasaki, FUS AMS KTM, Midwest Racing Husqvarna, Passion Racing Husqvarna and Park Lane IDS Transport KTM have been assembling their seriously talented and professional squads in preparation for the new Championship season. Read More
LONDON POLICE - CRACKING DOWN ON BIKE CRIME
Last year over 9900 bikes - around 27 a day - with a total value estimated to be over £28 million were stolen in the capital - and the Metropolitan Police Service and City of London Police are doing something about it. We spoke to Detective Chief Inspector, Clint Blackburn from the City of London Police to find out what they had planned to help us keep our machines safe. Read More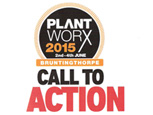 EARTHMOVERS MAGAZINE PLANTWORX SHOW PREVIEW - CALL TO ACTION
A recent feature in Earthmovers Magazine on the forthcoming PlantWorx Event, highlighed the recent Gold Elite Award presented to Datatag for the new VENOM product. Read More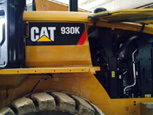 STOLEN ITALIAN MACHINE RECOVERED THANKS TO CESAR!
Datatag ID Limited, the power behind the official CESAR scheme, proves its worth in Europe again, but this time by aiding the recovery of a stolen Caterpillar Wheeled Loader in Italy. The Cat 930k with an estimated value of 140,000 Euro's was stolen from the Caterpillar dealer in Italy. When the Italian police intercepted the Wheeled Loader, thanks to a tip-off, it was loaded on a truck ready to leave Italy with transport documents and a false invoice. Read More
TRADE EARTHMOVERS FEATURE - PLANTWORX INNOVATION AWARD WINNERS 2015
Some of the most ground-breaking construction and plant equipment products of the past year have been recognised with Innovation Awards ahead of the Plantworx working construction exhibition to be held in Leicestershire, UK, in June. Read More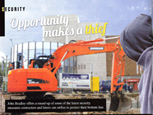 CPN SECURITY FEATURE - OPPORTUNITY MAKES A THIEF
As equipment has become more secure thieves have turned their attention to fuel theft from plant yards and construction sites. Fuel theft is estimated to cost businesses close to a billion pounds a year in the UK alone. Read More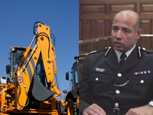 COMBATING MACHINERY THEFT
Commander Neil Basu of the Metropolitan Police outlines his involvement with the CEA's Security and Registration Scheme - CESAR, and how machinery theft is being reduced… Commander Neil Basu is the head of Gangs and Organised Crime, within Specialist Crime and Operations for the Metropolitan Police and is responsible for some 2000 officers. In this article he explains how and why CESAR was born. Read More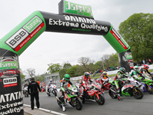 DATATAG EXTREME QUALIFYING SET TO INTENSIFY AS UNIQUE SPECTACLE RETURNS
Datatag and MCE British Superbike Championship commercial rights holder MSV has announced a continuation of their unique qualifying format on the eve of the opening round of the 2015 season. The market leader in motorcycle and scooter security marking and registration systems extends their agreement into a fourth consecutive season as the Extreme Qualifying shootout becomes even more crucial to this leading globally viewed series. Read More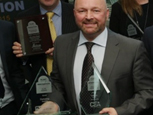 DATATAG VENOM WINS TWO PRESTIGIOUS PLANTWORX INNOVATION AWARDS
Datatag ID Limited, the leading specialist in security marking technology, has won two awards for innovation and 'outstanding achievement' at the CEA's Plantworx Innovation Awards Ceremony, held at the Gherkin in London. Both awards are for Datatag VENOM, a new innovative product developed to tackle the growing issue of fuel theft. Read More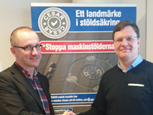 STEELWRIST PROTECT THEIR ATTACHMENTS WITH CESAR/DATATAG TO PREVENT THE THEFT OF TILT ROTATORS
Steelwrist has, since 2012 with its launch of secure quick couplers with framaxellås, been the Nordics market leading attachments manufacturer. Steelwrist's framaxellås is still the only mount on the market that works with all kinds of excavators. Read More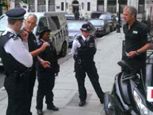 TACKLING CRIME IN WESTMINSTER
Crime in Westminster dropped by 14% in 2013-2014 and the council is always working on new ways to make the city even safer. In late 2014 council officers, the police and security marking specialists Datatag, pent the day on St. James's Square, a motorcycle theft hotspot, offering riders the opportunity to add security markers to their bikes at a reduced rate. Read More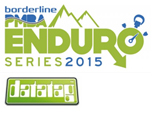 BORDERLINE PMBA ENDURO SERIES ROUND 1 RACE REPORT
Every year it comes around quickly, and it takes a lot of us by surprise: the race season is upon us once again, and now it's in full swing. The Borderline PMBA Enduro Series kicked off our season this weekend at Gisburn Forest. After last years successful first year, PMBA have once again pulled out the stops and set up a great grass-roots enduro series for 2015. Read More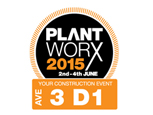 DATATAG & CESAR TO EXHIBIT AT PLANTWORX 2015
Datatag ID Limited, the power behind the official security and registration scheme CESAR, will be exhibiting at Plantworx for the second time this June. The proven anti-theft system reached 200,000 registrations earlier this year, making it the most successful scheme of its type anywhere in the world. Read More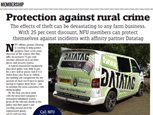 NFU - PROTECTION AGAINST RURAL CRIME
The effects of theft can be devastating to any farm business. With 25 per cent discount, NFU members can protect themselves against incidents with affinity partner Datatag. NFU affinity partner Datatag is working to help protect property from rural crime. And one of the systems that they offer an exclusive 25 per cent member discount on is on their power tool security system. Read More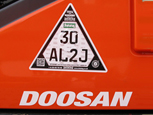 53 TONNE CESAR MARKED DOOSAN
Promac Solutions, the Aldermaston based Doosan dealer, took delivery of a new 53 tonne DX530-5LC excavator last week. The largest model in Doosan's range is set to go to work in a quarry. Read More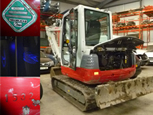 CESAR PROVES ITS WORTH
CESAR, and the Datatag technology behind it is unbeatable, something Max Wynn from Burnley found this out to his cost. CESAR once again proved its value to the community giving the audacious criminal no alternative but to plead guilty to the charge of handling a stolen mini-excavator worth £35,000. Read More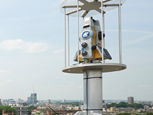 TOPCON TO PROTECT RANGE WITH DATATAG TECHNOLOGIES
After a spate of equipment thefts on various cross rail and infrastructure projects The Survey Association approached PANIU (Plant and Agricultural National Intelligence Unit) to discuss how they were winning the battle against plant and machinery theft. Read More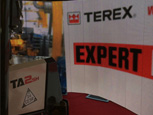 TEREX BACK CESAR AT THE EXECUTIVE HIRE SHOW
Terex, a global brand and market leader in the site-dumper market, is using the Executive Hire Show, which opened at 9 a.m. this morning, to promote the official equipment security scheme CESAR. Read More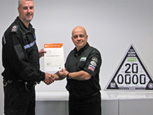 A SURREY POLICE OFFICER COMPLETES ALL THREE IMI AWARDED DATATAG COURSES
Surrey police officer Vince Priseman is the first UK police officer to complete all three Institute of the Motor Industry (IMI) level three Datatag and AITS Auto crime courses. AITS, in partnership with leading security marking technology company Datatag, provide a range of IMI Quality Assured Awards in this field. Read More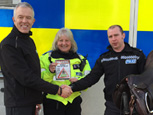 MOUNTED POLICE PROTECT SADDLES WITH DATATAG!
Thames Valley Police Mounted Section have added Datatag's state of the art technology to their expensive saddles. The Mounted Section, established in 1985, is staffed by one sergeant, eight full-time police officers and four police grooms, all looking after nine magnificent police horses. The majority of the Mounted Section's work and time is dedicated to providing high-visibility patrols and playing a pivotal role in public order work. Read More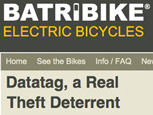 BATRIBIKE: DATATAG, A REAL THEFT DETERRENT
A year ago we announced that we would be fitting the Datatag UV "Stealth" PRO Cycle System to all of our bikes. We have been delighted to work with Datatag and have been pleased with the response from customers and dealers, who have reinforced our decision as a positive move. Read More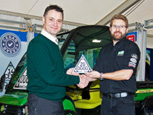 JOHN DEERE GATOR MARKS 200,000TH CESAR MILESTONE
All new John Deere Gator utility vehicles can now be equipped with the nationally approved CESAR security and registration system from Datatag ID Limited, as a factory fit option. Read More
Story: Golf Business News: http://www.golfbusinessnews.com/news/corporate/john-deere-gator-marks-200000th-cesar-milestone/
LAMMA 2015: LATEST SECURITY INNOVATIONS
Security is a growing concern in rural areas, and a number of exhibitors at Lamma shown some useful and innovative products to help beat the thieves. Jane Carley rounds up some of the latest kit. Read More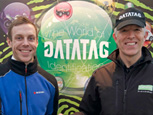 SUZUKI TARGET RURAL CRIME BY FITTING CESAR AS STANDARD ON ALL ATVS
With ATV theft in rural crime's top three it's no surprise that addressing the issue is a priority for the industry. Suzuki have taken a major step in protecting their customers by announcing at LAMMA, the UK's biggest agricultural show, that they will fit the industry's CESAR ATV system to their range. Read More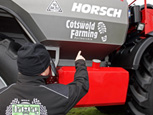 ADAM HENSON SHOWCASES HIS CESAR PROTECTED CROP SPRAYER AT LAMMA
Europe's largest agricultural show LAMMA which this year is hosted at Peterborough with over 900 exhibitors and regularly attracts over 40,000 farmers from around the country and overseas which this year, includes one of the largest crop sprayers in the UK. Read More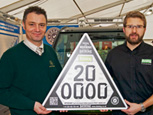 JOHN DEERE GATOR IS UNVEILED AS THE 200,000TH CESAR MARKED MACHINE AT LAMMA 2015
CESAR, the official security scheme, supported by the Agricultural Engineers Association (AEA) and the Construction Equipment Association (CEA), reached a milestone today as the 200,000th registered machine was unveiled by John Deere at LAMMA, the popular agricultural show. The John Deere Gator XUV 855D utility vehicle was unveiled by John Deere's Tactical Marketing Manager Chris Wiltshire on the CESAR stand (503 in Hall 5). Read More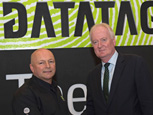 BRITISH MARINE FEDERATION ENLISTS SECURITY EXPERTS DATATAG TO HELP TACKLE GROWING ISSUE OF MARINE THEFT
The British Marine Federation has partnered with security experts Datatag to make positive steps in helping owners avoid marine theft.
The two organisations have announced a new security initiative called COMPASS; the Combined Official Marine Property and Security System as a technological answer to the issue of theft addressing one of the key weak areas the marine market has which criminals are exploiting – identity. Read More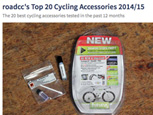 roadcc's TOP 20 CYCLING ACCESSORIES 2014/15
roadcc recently brought you the best bicycle upgrades and the best clothing reviews in 2014, and now this time they have turned their attention to the cycling accessories that have earned the best reviews, and therefore come with a full road.cc recommendation, which including the Datatag 'Stealth' UV Cycle System. Read More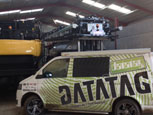 ADAM HENSON HAS CONTINUED FAITH IN DATATAG AND THE CESAR SCHEME
Adam Henson, a well known personality in the agricultural market, first became aware of the CESAR Scheme and the Datatag technology behind it after a television programme highlighting the growing issue of rural theft and what the industry was doing to combat it. Read More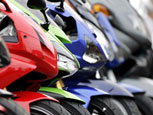 12 MONTHS OF CONTINUAL GROWTH FOR NEW MOTORCYCLE SALES
Year-end figures for new motorcycle registrations show sales for 2014 were up 10% compared to 2013, with an increase every single month throughout the year. 101,277 new motorcycles, scooters and mopeds were registered during 2014, compared to 91,908 the year before. Of this year's new registrations over 48,000 were smaller commuter-sized machines. Read More