Datatag Accreditations
Datatag are accredited by the following: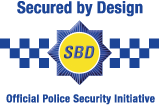 Secured by Design
Datatag is a Police preferred specification company supported by the Home Office and Police CPI (Police Crime Prevention Initiatives). Secured by Design is the official UK Police flagship initiative supporting the principles of designing out crime and focuses on crime prevention at the design, layout and construction stages of homes and commercial premises and promotes the use of security standards for a wide range of applications and products.

LPS 1224
The Loss Prevention Certification Board standard for companies providing a secure asset & database registration service.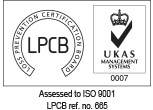 IS0 9001-2000
The International Organization for Standardization and their Quality Management System & Procedures standard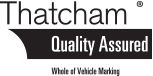 Thatcham Quality Assurance
TQA is now the single brand for all Thatcham certified products and equipment, following an extension of the scheme's coverage to include all existing vehicle security categories as well as other automotive related product groups.