Datatag Trailer Security & Registration Theft Deterrent System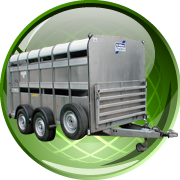 Electronic Security Identification System for Trailers and Horse Boxes
Thieves know that it is relatively easy to change the identity of a trailer, and there are many organised gangs who are able to steal the vehicle from your driveway in minutes! Thieves frequently target trailers because they are quick and easy to steal and not easily identified. Sometimes the trailer is only taken for its load i.e. yacht or personal watercraft.
The state of the art Datatag system consists of tiny electronic transponders or tags, as well as our Datadot® microdot security system. The trailer system now also includes DataDNA a true forensic chemical DNA a pair of tamper evident visible ID plates to deter the thief.
Datatag is designed to covertly and overtly mark your vehicle for life. Once thieves see the Datatag warning decals on your property they usually go looking for an easier target. The criminal fraternity realise that being caught red-handed with Datatagged property means they will be prosecuted, and it is a fact that every court case in which Datatag has been used as evidence has led to a prosecution! A 100% success rate.
Datatag is inexpensive and built to protect your trailer for life. Datatag gives you the chance to fight back against crime!
Many manufacturers already provide Datatag as standard or an optional extra. Trailer systems are also available to the general customer and insurance discounts of up to 20% are applicable. For an online quote visit www.datatagtrailer.co.uk
Please speak to your local dealer or call Datatag for more information.

Distributor for Datatag Trailer Security in the UK >
www.knott-trailer.co.uk
Distributor for Datatag Trailer Security in both Germany and Austria >
www.knott-trailer-shop.com
Datatag Trailer System Technology

Glass Tag Transponders
Glass Tag - This transponder is roughly the size of a grain of rice and can be easily installed. It contains a unique code number which is permanently programmed into it's integrated circuit. The number cannot be altered or deleted.

Button Tag Transponders
This transponder is about the size of an aspirin and is one commonly used in harsh environments.

Visible ID Numbers
These tamper-proof plates carry a unique trailer identification number ensuring that your property can be tracked and returned in the event of theft. Datatag will take legal action against any copying or unauthorized production of these unique ID plates that contain Datatag's world wide registered trademark.

Datadots®
A superior microdot identifi cation system developed for ease of use. The Datadots can be applied to any surface, thus making it virtually impossible for the criminals to locate and remove them all.

Datatag DNA
Is a unique chemical DNA solution. Each piece of plant or machinery will be protected with an invisible unique DNA code. Criminals will have to be confi dent they have removed every molecule of Datatag DNA. Datatag can supply this state-of-the-art DNA technology in paint, lacquer, glue, liquid, powder, grease, oil and a spray system.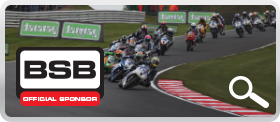 Which System Do You Want?