Datatag Training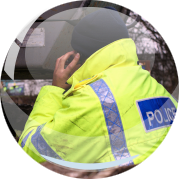 LEVEL 3 ADVANCED AWARD (SRF) IN PLANT AND AGRICULTURAL MACHINERY THEFT AWARENESS AND IDENTIFICATION
Dates of next courses:
23rd - 24th July 2014
23rd - 24th September 2014
23rd - 24th October 2014
Course content and learning outcomes:
An extensive knowledge base about the nature and extent of plant theft.
Comprehensive understanding of rational selection, (What to stop!).
A full understanding of a preliminary roadside check, (What to look for when you have stopped it!).
How to recognise fake and altered chassis numbers.
How to recognise fraudulent and tampered chassis plates.
Understanding paints and primers.
Effective use of the £10 tool kit.
Designations and terminology.
Understanding CESAR and the importance that this ACPO accredited scheme can assist you.
Other plant databases and the implications of using them.
Understanding of chemical and thermal restoration.
Accurately ageing a machine on the roadside.
Pro-active and re-active security.
Health and Safety - the dangers surrounding plant
Benefits for the police forces are as follows:
There isn't a police force in the country which hasn't felt the effects of plant and agricultural theft over the past few years. Since the theft of cars has become much more difficult without being able to gain access to the keys, criminals have turned their attention to softer targets. And targets don't get much softer than plant machinery.
With an often one key fits all policy, No compulsory registration, no compulsory insurance, no documentation, no MOT's, no compulsory licence permit to drive, lack of tracking devices, low police awareness etc etc. The list is endless, which is why it is so attractive to criminals. The theft of machinery also facilitates other crime such as money laundering, ATM thefts, even terrorism!
It is very unlikely that technology such as ANPR will help in the detection of this type of crime. Once a machine has been stolen the best chance of recovery is usually within the first 48 hours and this is where the well trained police officer comes in!
This course will provide the officer with the knowledge to select, and correctly identify a piece of suspect machinery, whether it be on patrol, road check, raid or port.
This course would appeal to a wide sector of personal within law enforcement such as roads policing, ports, customs, FIB, PCSOs, SOCO, vehicle examiners, etc. After the course, each officer will leave having the confidence to stop, examine and deal with a piece of plant or agricultural machinery effectively.
This is the ONLY level 3 accredited course of its type with the internationally recognised examination body EDI (Education Development International), and as such gives credibility to a police officer in an interview or courtroom situation.
The course runs over 2 days and is a mix of theory and practical. Students are required to fill out a workbook, and sit an end of course multiple choice examination.
The cost of the course is £260 ex VAT per delegate. To book onto the course, please contact us via email on info@datatag.co.uk or contact AiTS directly, places are filling quickly, so be quick!
AiTS
Unit A5, Lakeside Business Park
South Cerney
Gloucestershire GL7 5XL
Tel: +44 (0)1285 864650
Fax: +44 (0)1285 864659
Email: mail@aitsuk.com
Information on hotel accomodation can be found on the AiTS website or by downloading the how to find us map PDF link.
TRAINING COURSE NEWS
Datatag launched in October 2012 an all NEW EDI Level 3 training course which covers the identification of stolen plant and machinery. This extremely popular course was held again for the fifth time in June 2013 with delegates attending from The Metropolitan Police, Hampshire and Cheshire constabularies and the 2 day course equips police officers with the knowledge to tackle opportunistic and professional equipment theft.
The delegates found out what to look out for leading to the 'rational selection' of suspect vehicles and equipment and to examine and determine its true identity. The Official Equipment Security Scheme CESAR has been a huge advance for the UK police giving them irrefutable proof of a machine's identity and as a consequence, details of its rightful owner.
CESAR has become the most successful scheme of its type anywhere in the world with over 120,000 pieces of equipment protected by CESAR with all their details safely locked away on a secure database accessible by the police and other official agencies. CESAR works by giving each piece of equipment a unique 'fingerprint' using an array of high technology security marking devices, supplied by Datatag, including tamper evident triangular registrations plates, Radio-frequency identification (RFID) transponders, forensic liquid DNA, and microscopic Datadots®. Never one to stand still Datatag has recently applied even more technology to the familiar triangular, tamper evident, registration plate in the form of a 'quick response' (QR) code that will allow even quicker and more convenient security checks by the police and public alike.
Over 70 police officers have now attended this Datatag BTEC course and Met police officer Antonia Holt comments, "The course was extremely useful to me as it has refreshed my knowledge and given me a new insight into what to look out for and how to use the CESAR 'fingerprint' to identify a machine's identity".