Datatag Training
TRAINING COURSE DATES
Vehicle Forensic Recovery Course
24 July 2014 • 27 November 2014
Vehicle Identification Course
28th & 29th July 2014 • 1st & 2nd September 2014
Level 3 Advanced Award In Plant & Agricultural Machinery Theft
22nd & 23rd July 2014 • 23rd & 24th September 2014 • 22nd & 23rd October 2014
VEHICLE FORENSIC RECOVERY COURSE
This is a level 3 course accredited with the IMI (Institute of the Motor Industry). It has been specially designed in order to replace an essential skillset which has been gradually eroded over several years of cutbacks within the police service. With the demise of stolen vehicle squads throughout the UK, the aim of this course is to re-introduce and re-train officers in a cost effective manner. This one day course will appeal to wide range of law enforcement personal such as vehicle examiners, ports officers, RPU officers and rural crime officers, PCSO's or any LEO who is likely to come into contact with stolen vehicles.
VEHICLE IDENTIFICATION COURSE
This Datatag Vehicle Identification course has been awarded a level 3 learning outcome and is accredited with the IMI (Institute of the Motor Industry).
The course came from a demand from operational Police officers needing a greater understanding and confidence of what they were looking at when stopping vehicles. The course covers most aspects of detailed identification, whether it is a physical inspection or one that is only seen in one dimention.  With the demise of law enforcement staff throughout the UK with Stolen Vehicle experience, the aim of this course is to introduce and train students in a cost effective manner.
LEVEL 3 ADVANCED AWARD (EDI) IN PLANT AND AGRICULTURAL MACHINERY THEFT AWARENESS AND IDENTIFICATION
This course will provide the officer with the knowledge to select, and correctly identify a piece of suspect machinery, whether it be on patrol, road check, raid or port.
This course would appeal to a wide sector of personal within law enforcement such as roads policing, ports, customs, FIB, PCSOs, SOCO, vehicle examiners, etc. After the course, each officer will leave having the confidence to stop, examine and deal with a piece of plant or agricultural machinery effectively.
This is the ONLY level 3 accredited course of its type with the internationally recognised examination body EDI (Education Development International), and as such gives credibility to a police officer in an interview or courtroom situation.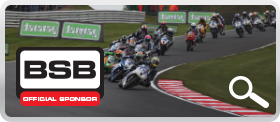 Which System Do You Want?