Datatag Arts and Antiques Security & Registration Theft Deterrent System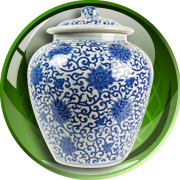 Electronic Security Identification System for Arts and Antiquess
Datatag brings a new dimension to the identification of stolen or lost fine art and antiques, and greatly increased peace of mind for owners of priceless pictures, furniture, instruments, silver, porcelain, family heirlooms or items of sentimental value.
The system makes use of internationally proven technology, which has already brought about dramatic reductions in the theft of high value, easily transportable items.
Datatag is a virtually invisible secure tagging system that provides unique identification to individual objects.
The Datatag System provides a permanent and indelible way to mark all types of property, making them less profitable to steal and creating a very high risk factor to the thief.
Even if the transponder or Datadot® is found, it cannot be removed easily and the forensic chemical DNA acts as a major deterrent to would-be thieves.
Datatag Arts and Antiques System Technology

High Quality Warning Window Decal
These specially designed Datatag window decals warn off any potential thieves and indicate that your property is protected by a state of the art Datatag system.

Datadots®
A superior microdot identification system developed for ease of use. The Datadots can be applied to any surface, thus making it virtually impossible for the criminals to locate and remove them all.

Datatag DNA
A unique chemical DNA solution. Each piece of plant or machinery will be protected with an invisible unique DNA code. Criminals will have to be confident they have removed every molecule of Datatag DNA. Datatag can supply this state-of-the-art DNA technology in paint, lacquer, glue, liquid, powder, grease, oil and a spray system.