CESAR Agricutural Security and Registration Theft Deterrent System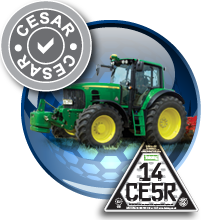 CESAR - The Official Scheme
Agricultural theft is an estimated £1 million every week headache for the agricultural industry and its insurers. (approximate figures)
For the first time the industry has united behind one official agricultural equipment security and registration scheme. The scheme is CESAR, the premier initiative against equipment theft.
To combat theft and aid recovery CESAR combines:
State of the art Datatag ID technology
Overt and covert deterrents
A low one off cost to protect your machine for life
A secure and accredited 24/7 database
The triangular CESAR registration plate has become the industry standard with support from local authorities, leading contractors, the farming community, hire companies, the police, insurers and finance companies.
The Agricultural Engineers Association (AEA) fully support the scheme along with other stakeholders including:
Leading equipment manufacturers, importers and dealers
The Home Office
The police
Plant hire companies
Trade associations
Major insurers
The chosen delivery partner for the official CESAR scheme is Datatag ID Ltd.
Further information can be found on the official CESAR Scheme website
Examples of agricultural machinery we can protect:


NFU Mutual Insurance Discount
At NFU Mutual, we understand the needs of your business. If your tractor is stolen, we provide quality cover you can count on to get you up and running again. We also appreciate that in the meantime you're not only losing money and profit but potentially loyal customers too. This leaflet provides you with information on how NFU Mutual is helping to tackle the increasing problem of agricultural vehicle theft, some tips on how you can protect your equipment and the rewards on offer for doing so. Download PDF to find out more>
CESAR Agricultural System Technology

Unique Plant Identification Plate
These tamper-proof plates carry a unique plant identification number ensuring that your property can be tracked and returned in the event of theft. Datatag will take legal action against any copying or unauthorized production of these unique ID plates that contain Datatag's world wide registered trademark.

Glass Tag Transponders
This transponder is roughly the size of a grain of rice and can be easily installed. It contains a unique code number which is permanently programmed into it's integrated circuit. The number cannot be altered or deleted.

Self-Adhesive Tag
This flexible self-adhesive transponder contains a unique code number which is permanently programmed into its integrated circuit. The number cannot be altered or deleted and is impervious to attack by electric shock and magnetic waves.

Datadots®
A superior microdot identifi cation system developed for ease of use. The Datadots can be applied to any surface, thus making it virtually impossible for the criminals to locate and remove them all.

Datatag DNA
Is a unique chemical DNA solution. Each piece of plant or machinery will be protected with an invisible unique DNA code. Criminals will have to be confi dent they have removed every molecule of Datatag DNA.
CESAR - The Right Track
A CESAR registered machine is 4 times less likely to be stolen


(compared with statistics produced by IMIA)

A CESAR registered machine is 6 times more likely to be recovered if stolen


(source PANIU)

Visible and covert markings - a real deterrent.
No annual fees - invest just once in marking and registering your equipment for life.
Lower insurance premiums up to 20% and reduced excesses - CESAR is approved by all major insurers.
Quick police access to the CESAR database - providing an instant trace on stolen equipment via Datatag's 24/7 secure call centre.
Recognition by local and national government agencies – easier to get your equipment authorised to work on major construction sites.
No recovery fees for stolen plant.
Free parallel registration with the DVLA's Off Road Register (for applicable plant).
The market leading anti theft system.
Reduction in stolen plant = less down time
= more profitable business.
The first industry-wide offi cial scheme
- backed by PTAG
CESAR is supported by the Home Office & Police CPI.
Datatag Total Farm Protection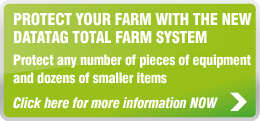 Downloads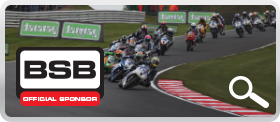 Which System Do You Want?