Datatag - PMBA UK National Enduro Champs 2017
The PMBA Enduro Series has been about for a few years now, providing grassroots enduro events since 2013. There was a need for the events, and we stepped in to fill it. In 2016 more people raced an Enduro with PMBA Enduro than any other UK organiser, and with the lack of a strong National series, we decided that a big National Championship event needed to happen. The 2017 Datatag UK National Enduro Championships had been hotly anticipated since it was announced back in 2016 and last weekend did not disappoint.
With over 500 riders signed up for the 3-day event, this was going to be the biggest event the PMBA had hosted. The race village was based within the walled grounds of Graythwaite Manor, picturesque parkland had plenty of room for the race village complete with large marquee, trade stalls, camping, showers, car park and with stage 10 finishing right in the centre of it all and the KS Drop visible from all of it the atmosphere was great all weekend long.
The race stages utilised both the Graythwaite Estate and neighbouring Grizedale Forest; 10 stages across 44 km and 5500 ft of climbs. This was a huge day out for all riders, and with only half a stage of surfaced trail that left 9.5 stages of off piste, many of the trails included steep sections. There was dust, loam, loose rock as well as slabs and even some mud to contend with on each of the 10 stages. The format of the race more akin to the EWS, taking place over three days, with two full days of practice, followed by a 7 and a 1/2 hour loop with transitions that were challenging for the uninitiated. The best bit was the following day being a bank holiday, meaning riders were encouraged to stay the night after and have some beers and at £2/pint thanks to Kirkby Lonsdale Brewery plenty of people did.
Some hiking was required to get to the top of stage 1, but the views were worth it. One of the longest stages starting at the highest point of the Graythwaite Estate and descending almost to the lowest, according to the eventual fastest man, Matt Stuttard the hardest stage of the event too. Extended from 2016 the all new bottom section contrasted the gnadgery upper section with a fast flowy finish.
"A pretty surreal weekend, during practice on Friday my feelings were not so good. The stages were a little damp and I simply could not ride them! As the weekend progressed the stages dried further and my confidence on the bike improved. I started the event with one of the best stages I have ever ridden, I hit every line, and took great flow through the tight spots. I carried this form in the remainder of the day, and simply kept it smooth and upright all day long.... To be crowned national champ is pretty surreal, heading into the event I wasn't sure where my form was. Everything was timed to arrive in Madeira in good shape, so to fluke some form 2 weeks early was pretty nice. Thanks for a top weekend, one I'll remember for a long long time....."
Martyn Brookes, BEMBA Masters National Champion
A pushup to stage two then greeted the racers, before a fast flowy descent through sparse woodland back to the valley floor. Leaving the Graythwaite estate and joining Grizedale extensive bridleway network the course headed for the top of the next ridgeline, where an old school downhill track awaited. Dusty berms were roosted as the riders plunged into Satterthwaite.
Looping round towards Carron Cragg, Grizedale's "Black" awaited, a twisting ribbon of gravel shaped into the hillside to provide maximum airtime this would be stage 4, but only after negotiating the tricky rooty challenge of Carron woods. A trail made for the first visit of PMBA enduro back in 2014 and also used by UKGE this well used trail is now a spiderweb of exposed roots and can be very slippery.
Four stages in and most UK enduros would be about to end, however, the course continues westwards, now at the furthest edge of Grizedale Forest, the course turns off Parkamoor bridleway and twists through the bushes. Racers can admire the view of Coniston Old man and Coniston water, the latter seems a long way below, and hillside drops steeply away. The scenery is not the only thing taking racer's breath away, as next lies stage 5 "Golden" is its official name but it's also known as super steep and it's a challenge to ride down and had all the riders talking.
"It was a truly epic ride out! Stage 5 was the best enduro stage I've ever ridden, mega steep and fun with people everywhere."
Dan Hole, BEMBA U19's National Champion
The shortest transition of the event meant riders were soon at the start of stage 6, which was the shortest stage of the loop but drops to the lowest point as it finishes on the shore of Coniston Water. Rocks & loam, it might be short but this trail has variety and flow and so much fun. From the lowest elevation, the riders then had to climb to the highest, and again back to Carron Cragg, a whopping 800ft climb and the start of the ride back to Graythwaite. Stage 7 was another that got lots of discussion, the longest stage in distance it was mainly a fresh cut trail; the top was flowy and loamy before it got tight, twisty and muddy ""filthy dirty roots," to quote a rider. The middle of this stage was one of the trickiest but once conquered the remaining sections included fast wide corners in the clear-fell and super flowy trail through bluebell covered woods before a finish sprint down a farmer's field. All this from one trail.
Stage 8 would be another fast stage, the last within Grizedale and one many riders loved. A long push up for stage 9 near the end of the day but for one of the best trails, starting with an awesome view of Lake Windermere and plunging down through the sprouting bracken the steep S-bend high up had been causing some people issues and the B-line was getting a lot of use on race day.
"After practice on Friday and Saturday my nerves were frayed, the course had really pushed me out of my comfort zone. Most of us were nervous about stage 5 but the buzz on race day once we got down was fab the race then really began. Flying off the drop at the end of Stage 10 into the arena was another highlight - just glad the decision of which drop to take was made for us due to the wind."
Sally Evamy, BEMBA Veteran Women's National Champion
The 2017 Datatag UK National Enduro Championships was won by Matty Stuttard in an amazing 20:41.13, the only person to record a time in the 20 minutes zone, but Matty was being hotly chased by Joe Connell less than 20 seconds behind and Kelan Grant 25 seconds behind. What a race these guys produced!
"Massive day out on the bike, led for some good close racing!"
Matt Stuttard, BEMBA National Champion
Tracy Moseley took the overall win in the elite women in another blistering time of 23:27.77 but Katy Winton and Rebecca Baraona were hot on Tracy's heels, not letting off any pressure throughout the race.
"It was great to have a UK champs for enduro as the discipline has so many great events at different locations across the UK it was nice to get everyone together to battle it out on the same day in the same place! A stunning location, great social vibe and some testing stages, all made for a good day of racing, and more importantly having fun riding bikes! Thanks PMBA for getting this off the ground and I hope we now have a UK champs every year to crown a National Champion."
Tracy Moseley, BEMBA National Champion
For a full rundown of the results head over here.

It didn't seem to matter what age category you were in they were all fast. Martyn Brookes (Master Champion) would have been 4th in senior men and you'll see the top 4 Vets in the top 25 out of 400 riders. In the 30 strong women's it was the U21's chasing down the top ladies, Megan James (U21 Women Champion) would have been 4th in the overall women with 6th, 7th, 9th and 10th overall also from the U21 field, 3 Master women opted to race in the seniors securing 1st, 5th and 8th completing a huge range of ages in the top 10 women overall.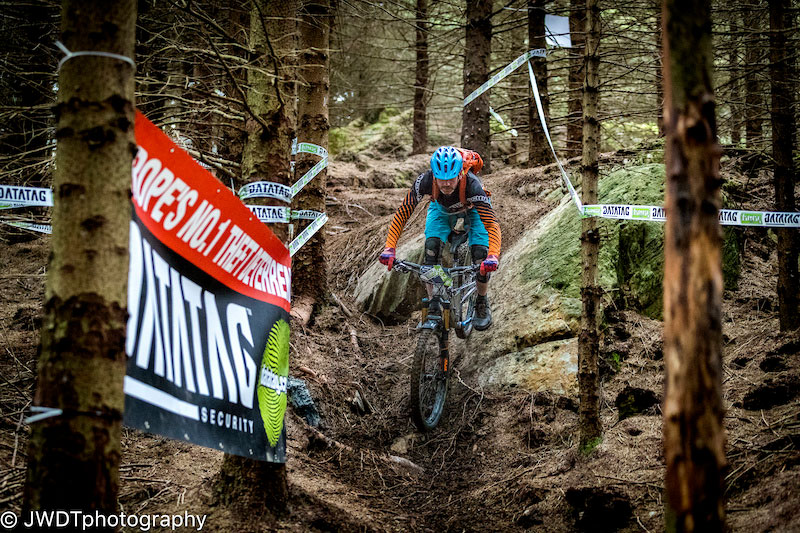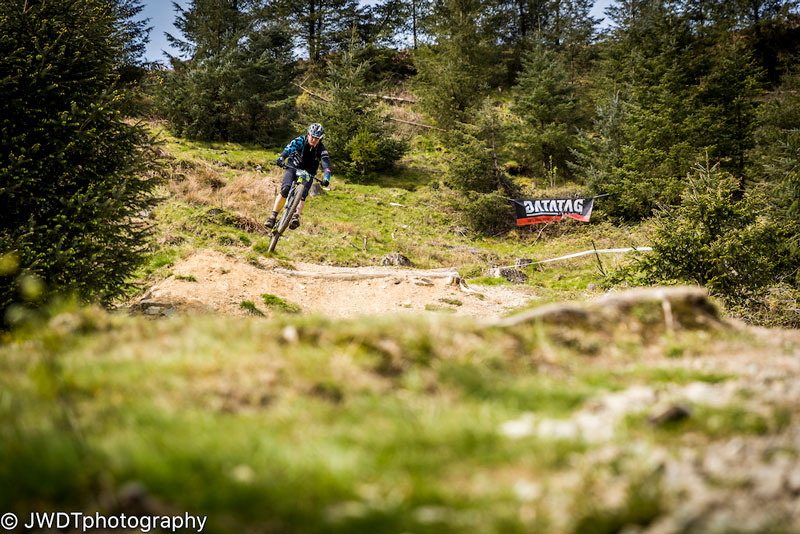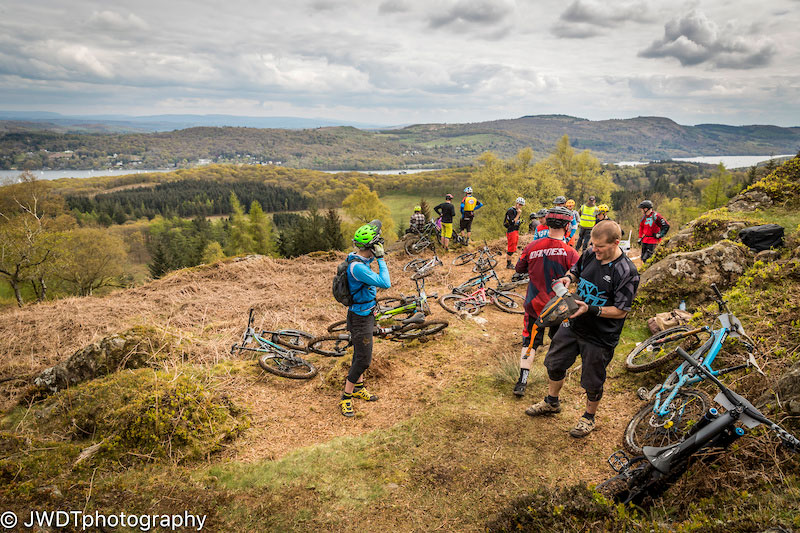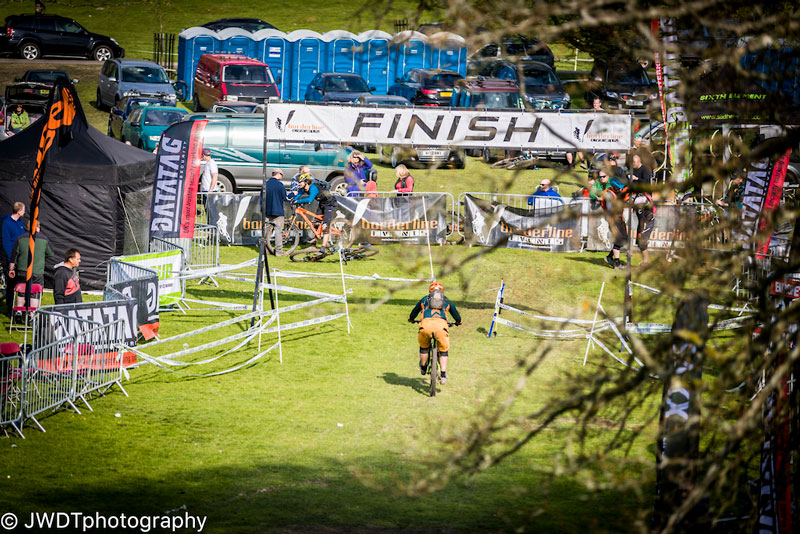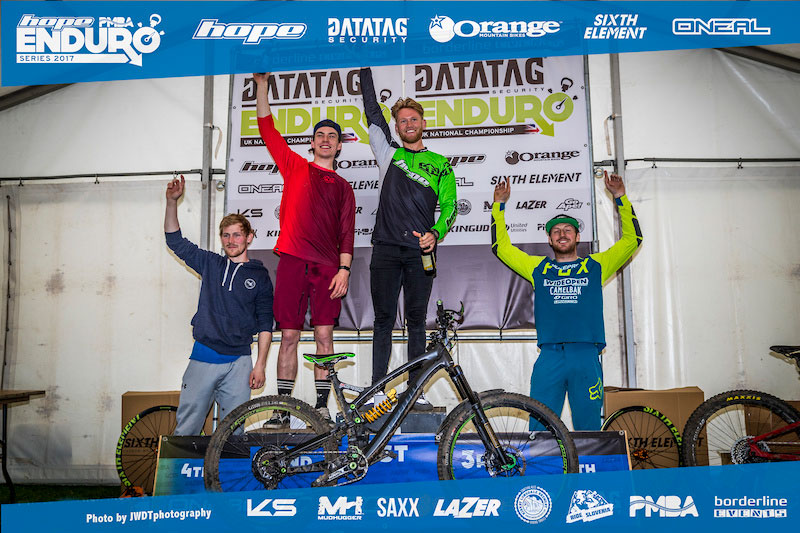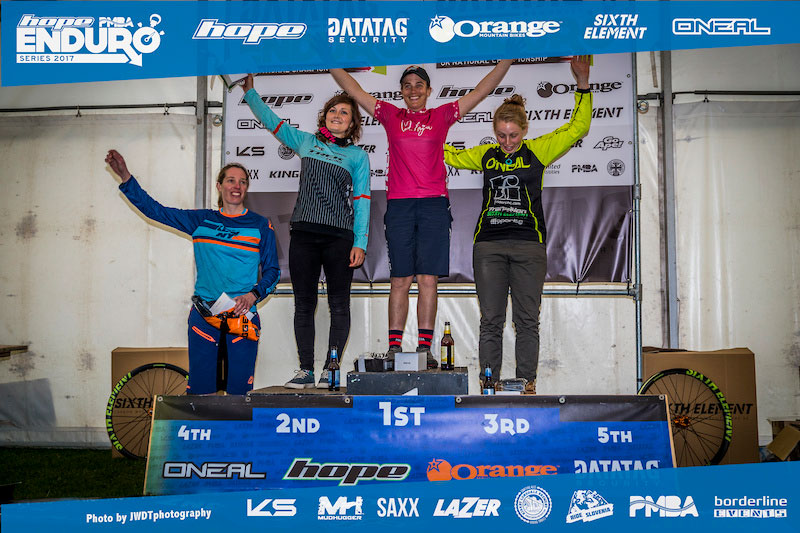 Results:

U16
1st – Ben Jackson
2nd- Cameron Chrisholm
3rd- Douglas Copeman

U19
1st – Dan Hole
2nd – Tom Wilson
3rd – Joe Butterworth

Senior Men
1st – Matt Stuttard
2nd – Joe Connell
3rd – Kelan Grant

Masters Men
1st – Martyn Brookes
2nd – Ian Austermuhle
3rd – Mat Wright

Veterans
1st – Dan Bishop
2nd Darren Howarth
3rd – Andrew Titley

Grand Vets
1st – John Cobb
2nd – Paul Barrett
3rd – Alex Cameron


Elite Women
1st – Tracey Moseley
2nd- Katy Winton
3rd – Rebecca Baraona

U21 Women
1st – Megan James
2nd – Polly Henderson
3rd – Harriet Harnden

Masters Women
1st – Roslynn Newman
2nd – Claire Bennett
3rd – Katie Wakely

40+ Women
1st – Sally Evamy
2nd – Catherine Hart
3rd – Kate Ratcliffe

The next PMBA enduro race will be Lee Quarry, another massive 2-day event, more details can be found here.
Keep an eye on www.pmba.org.uk/enduro for more event information or follow us on social media: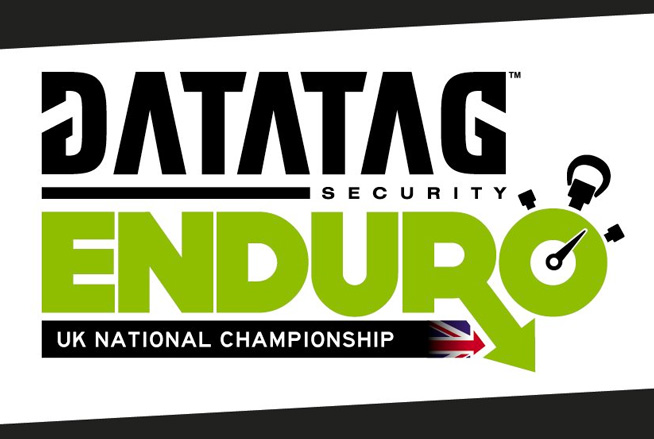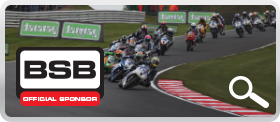 Which System Do You Want?
Datatag Racing