Datatag Caravan and Motorhome Security & Registration Theft Deterrent System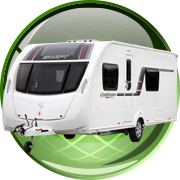 Electronic Security Identification System for Caravans and Motor Homes
Some 1600 touring caravans are stolen each year. The Datatag electronic identification system is designed to act as both a deterrent against theft and as a powerful way to recover in the event of a theft. The system is designed to be installed by the owner of the caravan or motor home.
It is easy to install and yet effective. The Datatag system contains everything that is required and includes:
2 types of electronic transponder, each with a unique embedded identification number
New liquid forensic DNA solution containing thousands of microscopic Datadots
2 "tamper evident" chassis plates
High quality warning labels
Registration form
Installation of the Datatag security technologies gives the caravan or motor home a unique "fingerprint" that can be established, by the police or the insurance industry, in a number of different ways. The liquid DNA and Datadots can be applied to the caravan contents, TV's or cookers for example. The unique identity is virtually impossible to remove, how ever hard a criminal may try.
Specialist Police and vehicle examiners have been equipped Free of Charge with thousands of special Datatag scanners that are specifically programmed to read the Datatag electronic transponders help the police to gain the upper hand and defeat criminals and their networks.
The main benefits for the police, compared to other tagging systems, is that with this new system they are already equipped with the scanners to conduct a roadside check and they can contact Datatag call centre at any time of day or night 365 days a year.
The police can establish the caravan or its contents true identity from the tamper evident registration number or the "electronic fingerprint" from the Datadot's and forensic DNA even if the caravan has been modified or painted. All Datatag systems meet the "Secured by Design" standard, the Association of Chief Police Officers preferred specification for security marking.

Distributor for Datatag Trailer Security in both Germany and Austria > www.knott-trailer-shop.com
Datatag Caravan & Motor Home System Technology

Glass Tag Transponders
Glass Tag - This transponder is roughly the size of a grain of rice and can be easily installed. It contains a unique code number which is permanently programmed into it's integrated circuit. The number cannot be altered or deleted.

Button Tag Transponders
This transponder is about the size of an aspirin and is one commonly used in harsh environments.

Datadots®
*Tack Room System Only
A superior microdot identification system developed for ease of use. The 1000 Datadots in each tack room system can be applied to any surface, thus making it virtually impossible for the criminals to locate and remove them all.

Datatag DNA
Datatag Datadots swim in a solution of chemical DNA, with an invisible, unique DNA code. Criminals will have to be confident they have removed every molecule of datatag dna from stolen tack and equestrian equiptment. All of these technologies combine to make anything marked by Datatag "too hot to handle!"

Tamper Evident Chassis Plate
These tamper-proof plates carry a unique caravan identification number ensuring that your property can be tracked and returned in the event of theft.

High Quality Warning Window Decal
These specially designed Datatag window decals warn off any potential thieves and indicate that your property is protected by a state of the art Datatag system.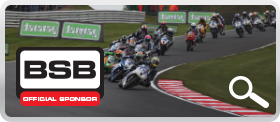 Which System Do You Want?